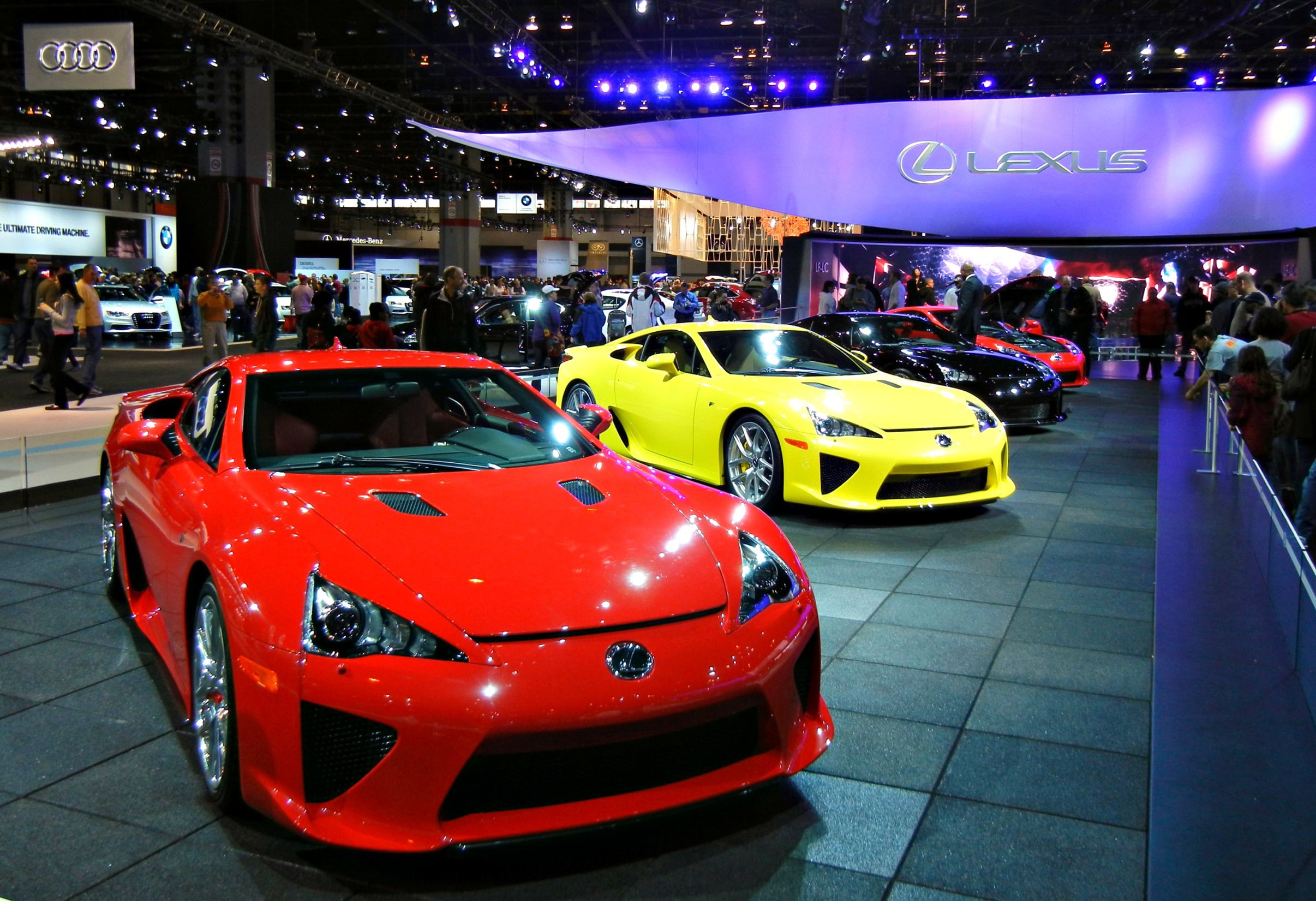 Top 5 Reasons the Everyday Car Buyer Benefits from Attending an Auto Show
Samantha Suarez
JANUARY 27, 2018
It's that time of the year again: The Michigan International Auto Show is making its way to Grand Rapids from February 1 - 4, 2018.  We at Team Gezon believe that anyone from the everyday car buyer, to gearheads, and of course, car dealers and industry insiders can enjoy an afternoon at the show.
Auto shows provide the public with the chance to see what's new in the industry and to get a sneak peek into the future! All the major car brands show up, bringing along their most current vehicles for sale, showing off their features, and sparking excitement in the community.
Here are five major reasons you shouldn't miss out on this experience, especially if you're in the market to buy a car in the next year:
1. Auto shows are the ultimate shopping mall for cars
At most dealerships, you can only browse through the small selection of brands they carry. If you're not sure whether you want a Nissan, Subaru, or Toyota, for example, you'd probably have to drive from dealership to dealership to shop around and decide on a make and model. With auto shows, you get the opportunity to compare all sorts of vehicles from every major brand side by side. On the flipside, auto shows are also a good and rare opportunity to come across unfamiliar brands that you might not have considered before!
2. You can get all your car-related questions answered with absolutely no pressure!
Auto companies know that auto show attendees are going to drill their staff with questions about their products - so they usually bring well-qualified experts with them. Want to see a demonstration of a particular vehicle's feature? Curious about the difference between the regular and hybrid version of a certain sedan? No problem! Auto shows are the perfect chance to learn as much as you can. From informative posters and brochures, to hands-on displays, and eager-to-please subject matter experts - you're guaranteed to come to an informed decision about the car you want. And an added bonus: there's no pressure to purchase anything on the spot!
3. It's a chance to get the first look at cool concept vehicles
Real car junkies will get a kick out of this one. The world debut of highly anticipated models always happens at auto shows. You may get to see crazy concept vehicles and new technologies that will never reach mass production or that are years away from being developed. Plus, being surrounded by other car buffs and being part of that excitement adds to the experience.
4. Fun for the whole family!
Not only will you get to see virtually every car that's on sale in one warm and comfortable spot, but your kids can also enjoy the interactive displays too!
5. FREE STUFF
Who doesn't enjoy free stuff? Most booths will be handing out all sorts of free swag, like shirts, hats, keychains, stress balls, brochures, and the like. So if walking away with knowledge isn't enough, you'll at least walk away with some freebies too!
We hope we were able to shed some light as to why auto shows aren't just for dealers and industry outsiders. Anyone can benefit from them - especially if you're shopping for a new car!  If you want to learn more about the Michigan Auto Show or if you want tickets, visit https://www.showspan.com/MAS/. If you do plan on going, especially if you're scoping out a new vehicle, don't forget to prepare a list of the models you want to see as well as questions you want to ask about each!
If you decide on a new or used Nissan, Volkswagen, or Mitsubishi, we hope you consider Gezon Motors ■